Sacred Harvest
The Spirit of the Lord is on me, because he has anointed me to proclaim good news to the poor. He has sent me to proclaim freedom
for the prisoners and recovery of sight for the blind, to set the oppressed free, to proclaim the year of the Lord's favor
The Spirit of the Lord is on me, because he has anointed me to proclaim good news to the poor. He has sent me to proclaim freedom for the prisoners and recovery of sight for the blind, to set the oppressed free, to proclaim the year of the Lord's favor
In 2003, Steve and Susie Perry founded the Sacred Harvest Foundation with the hope to bringing God's shalom to the communities of Orange County, Maui, and Mindanao in the Philippines.
The logo of Sacred Harvest Foundation is a lima bean, which is representative of the crop that Susie's family used to grow on their original home ranch in Costa Mesa, CA. The name Sacred Harvest is a testament to the family that once grew an edible harvest of lima beans, and the fruits from the original farm that now produce an eternal harvest through the grant making of Sacred Harvest Foundation to faith based community service organizations.
Vision
To assist in bringing God's shalom to the communities of Orange County, Maui and Mindanao in the Philippines with the resources God has Blessed them with.
Mission
To develop
relationships with, support and invest in Kingdom leaders who are effectively living out God given passions and dreams and who are authentic and humble, so that they may flourish in their call from God.
To build
up the capabilities and competencies in leaders and their ministries who are called to serve these communities
To awaken,
unleash and empower people's calling as stewards of their time, talents & treasures and to create opportunities for people to find meaningful and significant service.
To involve
our family and help them develop a passion for giving with generosity, humility and integrity.
Sacred Harvest Foundation is a supporting organization of the National Christian Foundation and DOES NOT ACCEPT UNSOLICITED GRANT REQUESTS.
Shalom can be described as salvation, completeness, wholeness, fullness and harmony. This is why our passion is to see these communities experience the fullness of God's shalom. Essentially, it is the restoration and reconciliation of the human being to the image of God, as exemplified in the life of Jesus Christ, and to the world that God has created and loves. When individuals are transformed by God's shalom, communities follow.
We want to help communities flourish in the same way a tree planted by water flourishes as is portrayed in Psalm 1:3. It is our vision that communities might thrive, grow and experience reconciliation. We describe ourselves as "spiritual environmentalists" doing what we can to help create the right environment, so that it grows to accomplish God's intended purpose. Finally, shalom results in individuals understanding their value to Christ. Dignity is more than recognizing that every human is born with value.
Often, those affected by poverty, disability, sin and injustice have lost their dignity. Dignity demands that we have respect and honor for each individual simply because they created in the image of God. The Bible says, "Treat everyone you meet with dignity." 1 Pet. 2:17 We never assume we are better, smarter or more valuable than others. As the proverb says, "Rich and poor have this in common: The Lord is the Maker of them all" Pr. 22:2.
Most communities today are not experiencing "shalom," but Jesus instructs his disciples to pray "Thy will be done on earth as it is in Heaven…" with the intent that shalom would be established all over the world. In heaven, God's will is done perfectly. Here on earth, we're asked to join God in bringing His shalom to bear on every part of life.
Books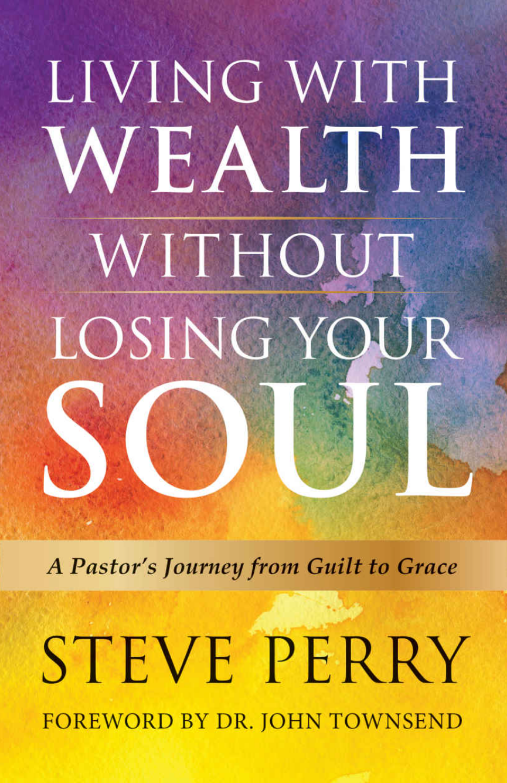 Living with wealth without losing your soul
For many Christians, wealth is accompanied by a certain measure of guilt, compelling them to hide their prosperity for fear of being judged. In Living With Wealth Without Losing Your Soul, Perry analyzes some of the common modern understandings of bible passages and parables to show that justly earned wealth is as much a gift from God as any of His other gifts. Using a combination of exegesis and practical life examples, Perry suggests that wealthy Christians need not be stealth Christians, but instead can steward their wealth in order to help fund the kingdom for years to come.
"This book is for anyone who wants to steward well what God has given them."
"This is the best book I have ever read on living with wealth in a healthy, biblical, and God-honoring manner."
"Genuine wealth is more than riches. It is substance, wisdom, and compassion. That is why [Steve's] journey is not about being merely rich, but the blessing and use of authentic wealth."
"I highly recommend this book for anyone looking for a more thoughtful theology of wealth, joy, and whole life generosity."
"Brilliant, pastoral, biblical, and deeply personal. With grace, transparency, and humor, Steve opens his heart to his readers, then turns and opens God's Word."
Accidental
Philanthropist
Philanthropy has grown into an industry unto itself, with both fashionable and aspirational aspects.
Most philanthropists start out with good intentions. They have a deep desire to benefit society by supporting worthwhile organizations and ministries. But good intentions, no matter how honorable, can unintentionally cause great harm. Unless granting is done with great care and focus, the money disbursed can cause serious damage to the community, the organization or ministry, the final beneficiary and even the donor.
Accidental Philanthropist details the hard lessons learned during Sacred Harvest Foundation's (SHF) fifteen-year history of striving to effectively steward its resources. The book tries to answer the question, "How can philanthropists enhance the impact of their grants, minimizing mistakes and maximize joy to the organization or ministry, its clients, and the donor?"
Unlike many works on the subject, Accidental Philanthropist is not designed to be a "do as we do" book. Instead, it describes SHF's journey in hopes that it might stimulate the thinking of philanthropists of all sorts and inspire them to become more intentional in how, why and where they give.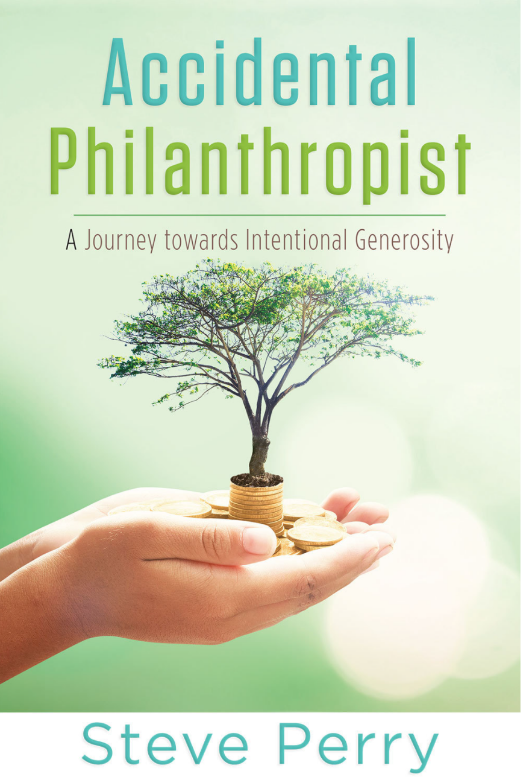 Organizational Health Pathway is an invitation only, two year plan offered to non-profit organizations desiring to increase their transformational impact and recapture their mission and vision.
It is designed to encourage and equip leaders to perform at peak levels of efficiency demonstrating good stewardship of their time, talent and resources ensuring measurable results, and never settling for less than God's best for those they serve.